Many of my personal contacts have asked me (Ralf) in the past weeks about it and therefore know, what happened in the 2 months around New Year 2015.
For all, who I have not yet talked to: Here is the full story…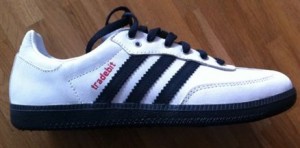 We have sold our platform tradebit.com to a company from Florida at the beginning of January 2015. After 10 years living it, it was time for me to move on and accept that a platform of this size and reach in the US should be fully based in the US, too. The flying back and forth and constant interaction with our partners across the globe had also a significant impact on my family life. In the last 3 years the site just grew out of my hands with Millions of US$ in yearly revenues.
The time with tradebit was fantastic both in terms of economic success and personal development. I met friends around the globe, had fascinating meetings for content acquisition and was invited to speak about our technical expertise on top conferences, of which I am proud and grateful for.
I am still in daily contact with the new owners of the platform and help whenever my assistance is required. After all I feel a little bit like my kid moved out of the house, but I do still care :-).
My main focus is now this site here and the idea beyond it. Last week we had our required shareholder meeting (Hauptversammlung) and changed the name of the company officially to "orga.zone AG". I took the majority of shares and keep the position of CEO (Vorstand) for the new venture.
So, we sold the domain, the software, trademarks, etc., but not the company.
While we got a solid price for our platform and would not have to work for a while, I find it more satisfying to create something useful with the money alongside my passion for networked technology.
By April this app-centric idea of mine shall be alive and step into the web to say "Hello".
The rest of the story is without highlights. We are still located in Frankfurt/M. in Germany and work in 2 languages on the new site.  By May 2015 I will be starting to travel more again to show what we have created.
Hope to meet you there somewhere 😉 and we stay in touch via the social networks or real life.