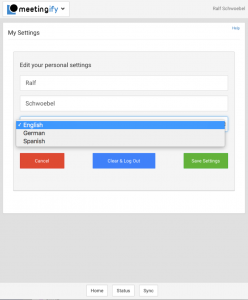 We have just updated our Meeting Organizer App meetingify with German and Spanish as alternative languages. You can switch to your favourite language in the Preferences section of the App by clicking on your name in the upper right corner.
If you do not have an account already, get a free one on the start page of the App. You may select
from the Drop-Down list and we plan to add more languages over time.