We are proud to announce, that we have formalized our partnership with Germany's leading private IT service company Hemmersbach to provide business apps on a global scale.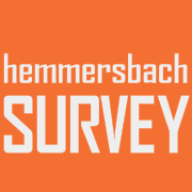 Today we have rolled out the final release for a global inventory app in more than 12 languages together. It has been a great project and follows our common goal: efficiency and cutting costs for our Enterprise customers!
Based on pure HTML5 and Javascript logic, the app works for a blue chip company to gather information in over 5,000 outlets with photos, details and useful informations (like GPS or serial numbers) into the orga.zone backend for structured interfacing with other other ERPs.
orga.zone takes pride in providing business app logic in the backend, software developing services and partnering with a heavy weight champion like Hemmersbach.
Others talk Industry 4.0 – we release it!