In an online marketing world where milliseconds count, the right landing pages can be crucial to your sales process. Some go for the shiny pages with big graphics, some celebrate a rather puristic approach. People who work with me know, that I am of the second kind. I think the pages need to load fast. As fast as possible and for over 12 years as an Online Marketing consultant, I have seen that speed means revenue.
With that in mind, I have created a new free landing page creator under https://smyln.com – a tool to take control of a page, that gives you 90% and up in the Google Pagespeed Insights and offers you to take control of your own subdomain without compromises in speed: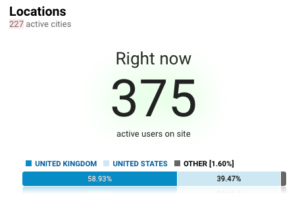 and it is taking on quite quickly. Test it for your sharing and landing page needs and let me know, what you think!
It features some tools to make the page you create really your own realm!